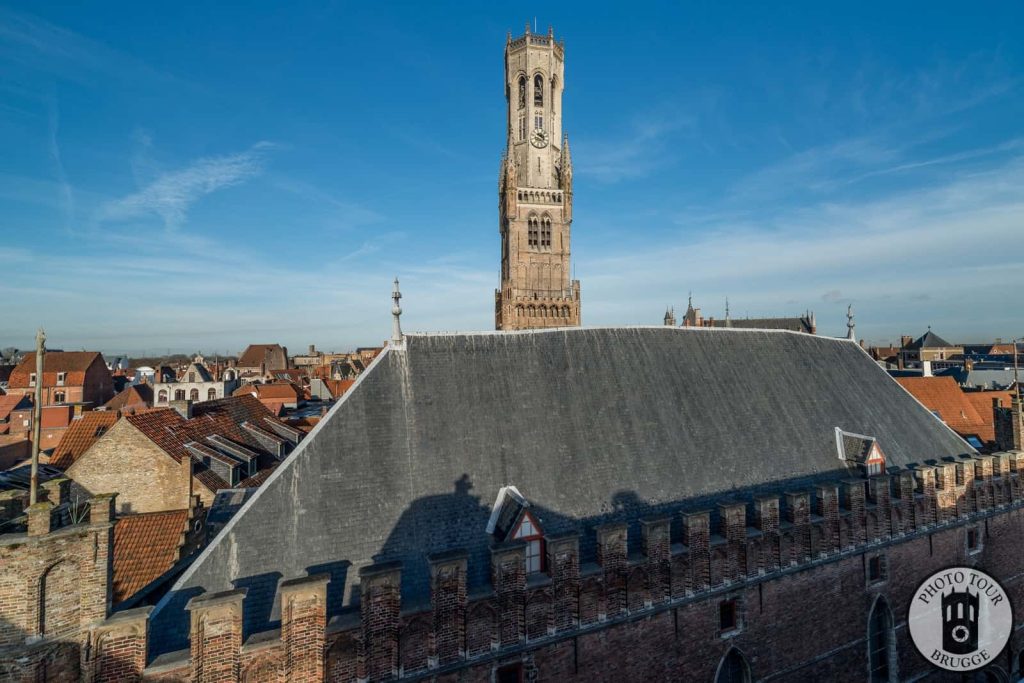 Name – Martin's Hotel
About –In the historic city centre of Bruges, just a short walk from the Grote Markt, Martin's Relais comprises five ancient historic patrician residences. Stucco ceilings, crystal chandeliers, lovely fireplaces, oak-wood stairways, parquet floors and marble … Martin's Relais is the ideal home base for discovering the city. (from website)
Where – Oulde Burg 5, B-8000 Brugge
Room Number – Not a room this time... This is taken from the hotel rooftop in open air! 😮
Best Shooting Light – late morning & all afternoon
Main Photo Shot With – Nikon d800 + Zeiss Distagon t* 15mm.
Camera Settings – 15mm, 1/200sec + f8 @ISO 160
Shooting Notes – Got to visit twice, once with the Fujifilm GFX 50s (cloudy day) & again with the Nikon d800 + Zeiss 15mm Distragon t* (sunny day). Both times I was glad to have wide angle lenses at hand (and a panorama shot on my Fujifilm xe2!) as well a middle range (24-70mm on full frame), a telephoto was handy at some points but a lot less than expected.
Room Notes – The viewing point I stood on was literally built for standing and looking, a walkway elevated above the hotel roof leading to a circular base. The only unfortunate thing about this viewpoint is that it's closed to public and even hotel guests unless by special arrangement. Luckily I'm Photo Tour Brugge and they took pity on me. 😉
Hotel Website – click here
More Photos from Martin's Hotel Brugge