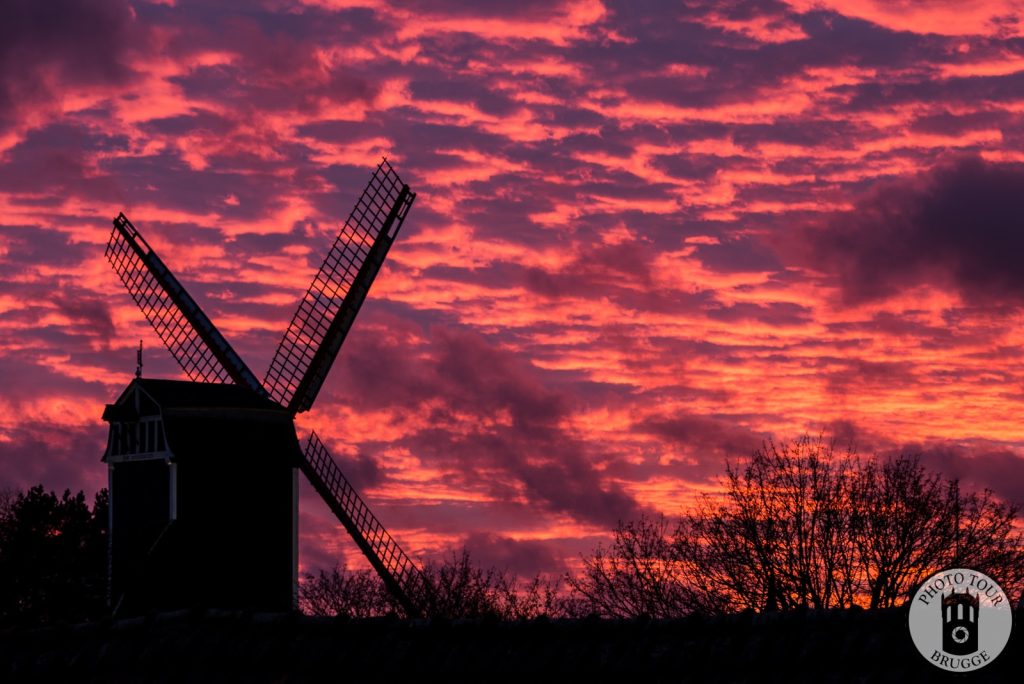 Name - Andy's office (Photo Tour Brugge headquarters)
About - So this is the view out of my top floor at home, out the back window and looking at the windmills of beautiful Brugge...
The sunsets here are at times epic beyond words, over the years I've set up the camera a few times to catch it or even just a familiar view for the fun of it. It's also right outside my home and workplace, all with wife & life nearby and makes me appreciate being alive every time.
Best Shooting Light - Whenever time permits between tours and taking photos elsewhere. 😉
Shot With - Nikon d800 + Sigma 120-400mm 4.5-5.6 DSM
Camera Settings - 120mm, 1/20sec + f8 @ISO 200, crop to 16x9 ratio.
Shooting Notes - This was a shot that I enjoyed revisiting more than once for a couple of reasons than beyond being at home: the gear to test out a few times over, seeing the sky tell a story that motivated the effort, but mainly something good for creative life: Revisiting the familiar, there's always a fresh take!
Room Notes - Cozy and warm with wood surrounding you from entry to exit, slightly low roof-ceiling saved by space and a relaxed energy. Slightly chaotic as a workspace when projects are in motion... But it would be boring otherwise and in fact defines the charm.
Website - click here
More Photos